No More Bad Smell From Bathroom Anymore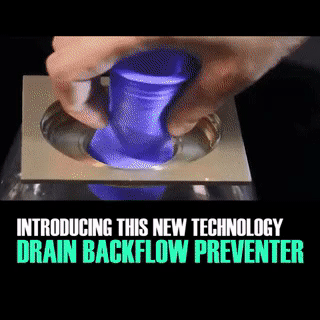 There is nothing worse than a drain backflow. Cleaning and repairing the damage caused by sewer water can be very costly. Our Floor Drain Backflow Preventer is just a perfect solution for you. It is an easy installation, with no alteration to existing outlets. Let you stay away from bad smells.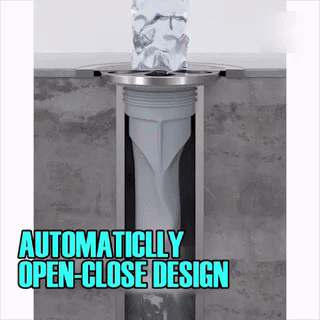 The floor drain filter is designed to V cup shape, 50% smoother draining, automatically close after drain to prevent unhealthy things come from the sewer. Besides, This item is widely compatible which can be used with floor drain of the shower room and basement, effectively block backflow and odor in the sewer. It has 4 different sizes that fit most of the floor drain in the market.
FEATURES:
✔ PREVENT BACKFLOW: prevent the drain water from backing up to the room; anti-water leakage and overflow.
✔ ANTI-ODOR & INSECT PREVENTION: seal stinky smell from sewage gas, filter with the automatic closing design.

✔ V-CUP SHAPE: ensuring the smooth draining and water flow rate
✔ S-SHAPE CLOSING DESIGN: folding wrinkles between the binding, increase the tightness and compactness; strongly prevents smell and bugs.

✔ DURABLE & ANTI-RUST: no worry about deformation after stretching, super flexible and wear-resistant.
✔ EASY TO INSTALL: install in seconds, no tools required.

✔ WIDE APPLICATION: can be connected with the underground septic tank, sewage, used with floor drain of the shower room and basement, effectively can be used to be installed in the PVC pipes
✔ ECO-FRIENDLY & SAFE: made of good quality silicone, totally environmental-friendly material

SPECIFICATIONS:
SIZES: 50 mm x 90 mm, 38 mm x 95 mm, 45 mm x 95 mm, 50 mm x 55 mm

Material

:Stainless Steel + Silicone

PACKAGE INCLUDES:
1 x Anti-Odor Drain Backflow Preventer
Please refer to your shipping confirmation email to track your order. If you have any questions, please contact our Customer Support team anytime!
Please allow 1 business day to process in addition to the shipping times listed below for your selected shipping method.
Standard shipping: 7-10 business days
Express shipping: 3-6 business days
FREE for orders over $59