BEGONE, BACTERIA!
Normal sponges are breeding ground for Bacteria
Did you know that normal US dishcloths and sponges are contaminated with E.Coli? And a whopping 70% of US dishcloths and sponges contain over one billion bacteria! It's like a paradise for bacteria to breed and grow. Yuck!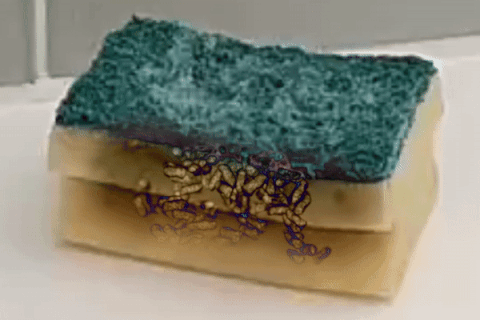 It is required to replace your cleaning sponges with new ones after one-week use. But sadly, a survey in 2018 shows that up to 67% of US households only replace their sponges once every two months. It is understandable since not many people are informed of the risk of overused sponges/dishcloths and it also does take time and money to replace them every now and then.
No more worries with this Silicone Dish Washing Brush
This is Antibacterial, Smell-Free and Hygienic
Our Antibacterial Cleaning Sponge is the germ-free, antibacterial and hygienic alternative to your regular, smelly sponges. It is made of environment-friendly silicone, which is BPA-free and FDA-approved. it doesn't allow bacteria to grow, NEVER smells, always fresh & clean.
There's no need for you to constantly worry about the risks of normal sponges that can cause harm to you or your family anymore!
This is made to last! No more wasting time and money
Silicone Dish Washing Brush is heat resistant, so it can be easily sanitized using dishwasher, microwave or oven just boiling water. Plus, they last for YEARS. You won't have to think about new sponges or old-smelly bacterial-infested sponges anymore. These will be the last sponges you ever need to buy!
Clean everything with this Dish Washing Brush
These 100% food-grade silicone wonders make light work of all tasks around the kitchen and the home. Doing the dishes? Covered. Scrubbing countertops? Easy. Cleaning the shower screen? Sorted. You can even use it as a pot holder due to its heat resistant feature!
DOUBLE your Cleaning Power
Not only does it save time and money, but it also brings powerful cleaning results! Each side has over 1000 individual cleaning 'fingers' that do the hard work for you so you don't have to! And since they are super-flexible, they can get into even the tightest, smallest spaces. Now you can clean areas that you've never been able to reach before.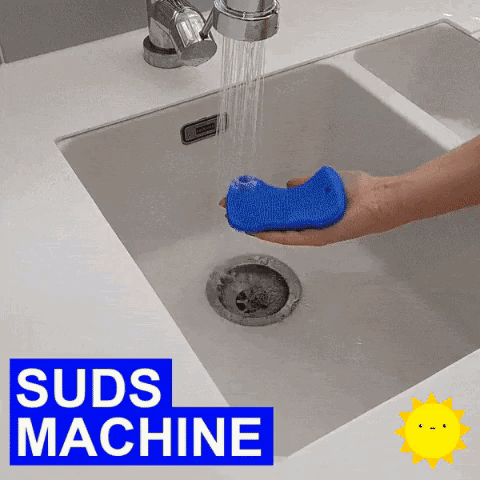 FEATURES:
SPECIFICATIONS:
Suitable for cleaning dishes, makeup brushes, hair, opening jars, etc
Material: Silicone
Size: 4.92"*2.75"*0.59"
Color: Green, Blue, Red, Pink, Purple, Yellow
Notes:
Due to the different monitor and light effects, the actual color of the item might be slightly different from the color showed on the pictures. Thank you!
Please refer to your shipping confirmation email to track your order. If you have any questions, please contact our Customer Support team anytime!
Please allow 1 business day to process in addition to the shipping times listed below for your selected shipping method.
Standard shipping: 7-10 business days
Express shipping: 3-6 business days
FREE for orders over $59