50% OFF - LAST DAY BEFORE IT GOES BACK TO FULL PRICE!
Tired of suffering extreme heat at night, sweating or even waking up every half an hour because you can't sleep? Try our Icy Silk™️Cooling Blanket and discover how deep sleep really feels, without even a single drop of sweat.
A healthy life starts with a good sleep and you deserve one. This cooling blanket is made of 100% silk which brings a refreshing feeling that you have never experienced before while sleeping. It creates a light cooling sensation, which allows heat to dissipate more effectively. No more AC or fan needed, which consumes a lot of electricity.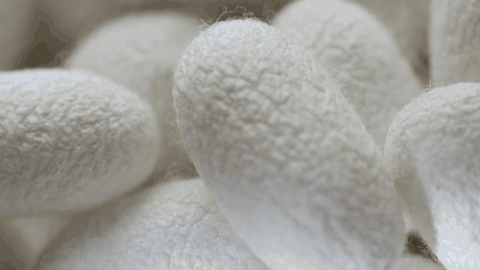 FEATURES:
SUPER BREATHABLE - our Icy Silk™️Cooling Blanket is made of a high quality silk, The air can pass through very smoothly, therefore creating a cool and gentle sleeping experience.
SKIN FRIENDLY - Soft and comfortable quality for your skin, preventing irritations and sweating during hot nights. Silk Cooling Blanket is anti-dust mite and moisture-proof, suitable for people with sensitive skin.
HEALTHY REST- Bad sleep affects your health. This cooling blanket not only it will help you sleep faster but you will also reduce your anxiety level, stroke risk and depression risk. It will help you rest calmly and enjoy a perfect night.
PERFECT FOR ALL AGES - From newborns, teens, adults and the elderly, this blanket is a perfect, comfortable, safe addition to your home.
Tips for washing
Separate cloths into dark and light color batches.
Wash Method: We recommend washing on a cool or warm cycle, and line-drying to preserve the fibers, color, and elasticity. If you're using a dryer, choose low heat and a low tumble cycle for the best results.
---
PRODUCT SPECIFICATIONS
Packing Includes: 1 x Silk Cooling Blanket
Please refer to your shipping confirmation email to track your order. If you have any questions, please contact our Customer Support team anytime!
Please allow 1 business day to process in addition to the shipping times listed below for your selected shipping method.
Standard shipping: 7-10 business days
Express shipping: 3-6 business days
FREE for orders over $59