😍 Easy to use and clean, great ideal for home accessory 😍
Fit for kitchen sink, bathroom bath tub or laundry etc.
Widely used, suitable for all kinds of flumes
Suitable for sewer holes (> 3.6CM)
Strong texture, not easy to grow, strong corrosion resistance
Easy to operate after washing, free to drain water, keep the pool clean
Press down the central button to leak, Quickly stop the flow of water and become the quick switch of the pool
Rubber material provides strong suction no shifting.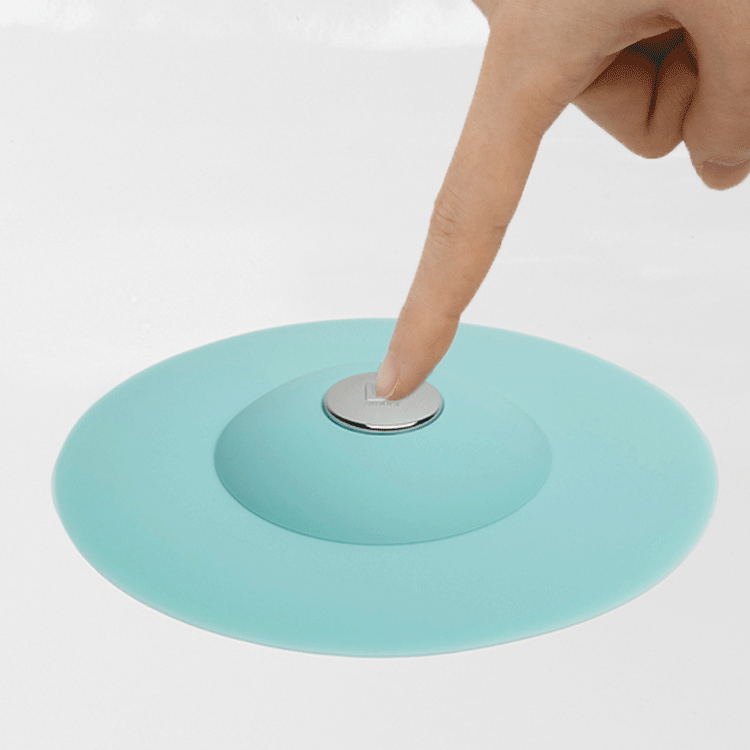 Material rubber material, harmless to the body, does not rust.
The bottom is very soft, and smaller calibers can also enter.
How to use:
Press the center button to allow water flow and use as hair catcher.
Push the upturned edges to snap valve shut and use as a drain stop.
Fit for kitchen sink, bathroom bath tub or laundry. Soft and flexible.
Product details
Material: Silicone
Application: Basin
Drains Style: Round
Certification: CE/EU,CIQ,EEC
Feature: Eco-Friendly,Stocked
Color: Blue,Green,Pink,White
Suitable for sewer holes (> 3.6CM)
Please refer to your shipping confirmation email to track your order. If you have any questions, please contact our Customer Support team anytime!
Please allow 1 business day to process in addition to the shipping times listed below for your selected shipping method.
Standard shipping: 7-10 business days
Express shipping: 3-6 business days
FREE for orders over $59