A modern and aesthetic organizer to display your jewelry collection.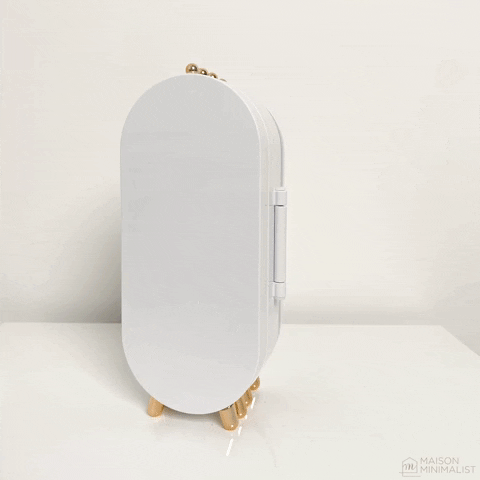 Crafted with high quality material, built for the minimalist in you.
High Storage Capacity: Fits 150+ earrings and 20+ necklaces / bracelets
Perfect Travel Companion: Get ready for your day with this built-in mirror
Practical and functional organizer, makes for a unique gift for your loved ones.
Two beautiful colors to choose from: Forest Green or Pearl White - you can't go wrong with either or both!
Gold detailing on top and bottom, crafted aesthetically for the minimalist in you
Foldable & Portable, perfect to take on the go! Can easily fit in your luggage, carry on, or large purse
Product Dimensions:
Height: 23.5cm
Length: 9.5cm (each panel)
Length: 40cm (4 panels end to end)
Width: 6.5cm (all panels folded)
Materials:
Durable ABS (shatter resistant, thicker and durable than acrylic cases) and plated metal stand. Glossy exterior finish.
*Organizer does not come with jewelry.
Please refer to your shipping confirmation email to track your order. If you have any questions, please contact our Customer Support team anytime!
Please allow 1 business day to process in addition to the shipping times listed below for your selected shipping method.
Standard shipping: 7-10 business days
Express shipping: 3-6 business days
FREE for orders over $59